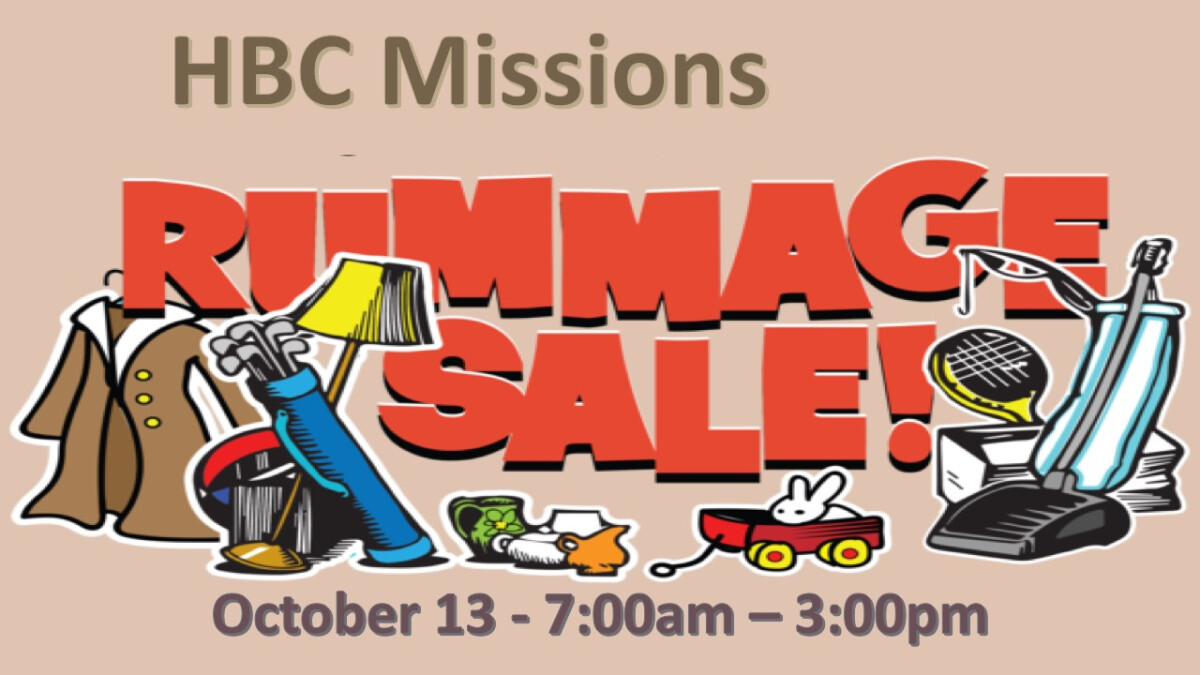 Saturday, October 13, 2018, 7:00 AM - 3:00 PM
Church sponsored rummage sale to support missions.
IMPORTANT INFORMATION:
1) Donations can be brought to the church September 23, September 30 and October 7. The donations should be left beside your car so they can be collected.

2) Donations can be brought to the Family Life Center at Highland Baptist Church on October 11 and October 12.

3) We can pickup items from your house on October 6. Please contact the church office (601-482-0191) or send a message using Facebook Messenger.