Children's Ministry

Welcome to Highland Kids!
Giving children the opportunity to be Leadersof Christ and Followersof Christ. That's right, leaders and followers! Our prayer is the children know who God is and to have a relationship with Him. Many times over half of people who believe in Christ and decide to make Him Lord of their life, happens before the age of 12. That makes children's ministry and very BIG part of God's work. We are the hands and feet of Jesus and pouring our time and love into these children so they may be on FIRE for JESUS!!
Sunday mornings we start our day with Kids Connection Groups, Sunday evening Highland Kids Club, Bible Skills, Drills and Thrillsand Worship On Wednesdays (W.O.W.)all serve as ways to accomplish these goals.
Special Events also accomplish this goal! Such as VBS, Kids Summer Camps, Annual Easter Egg Hunt, Operation Christmas Child shoebox packing, Terrific Tuesdays, To Meridian with Love, Happy Birthday Jesus Party, Annual Fall Festival, etc etc…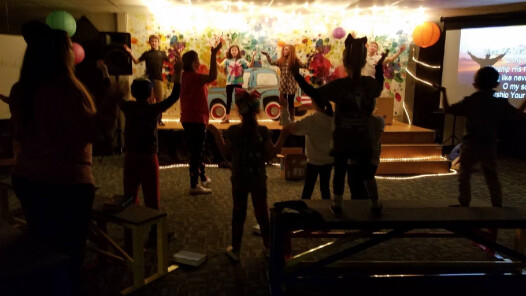 W.O.W. (Worship On Wednesdays)
Praise and Worship Rally Nights, Game Nights, Mission's Nights, Small Group Nights, Children's Messages with fun and cool demonstrations, Crazy Dress Nights, Memory Verses, Kids Choirs, Hands On Activities, and the occasional kid craziness! All of this with the goal of leading kids to the CROSS. Amen! Can't wait to see you there!
Age-Groups
Nursery/Toddlers (Monkey Room)
Preschool - 5th Grade (Jungle Room)
Safety
All teachers are required to submit to a thorough background check. In addition all teacher helpers must attend training.